Shivering Hearts
Hi everyone,
Mac Port Delayed
It is with a heavy heart that I have to say that I am going to have to delay the Mac release for Shivering Hearts.
For those that don't know, I have been using RPG Maker MV as the engine for creating Shivering Hearts. Usually RPG Maker MV has been very powerful and straight-forward at exporting builds for different platforms. But after a week of deploying multiple builds, testing on different Mac computers, and reading up on multiple forum posts, there have been mixed experiences such as:
Not being able to launch the game because the app is from an unidentified developer.
Being able to launch the game after allowing the game through the Mac security settings, but then unable to save game progress at Yurt the Skeleton. Very likely because of the read/write permissions not being allowed because the game is from an unidentified developer.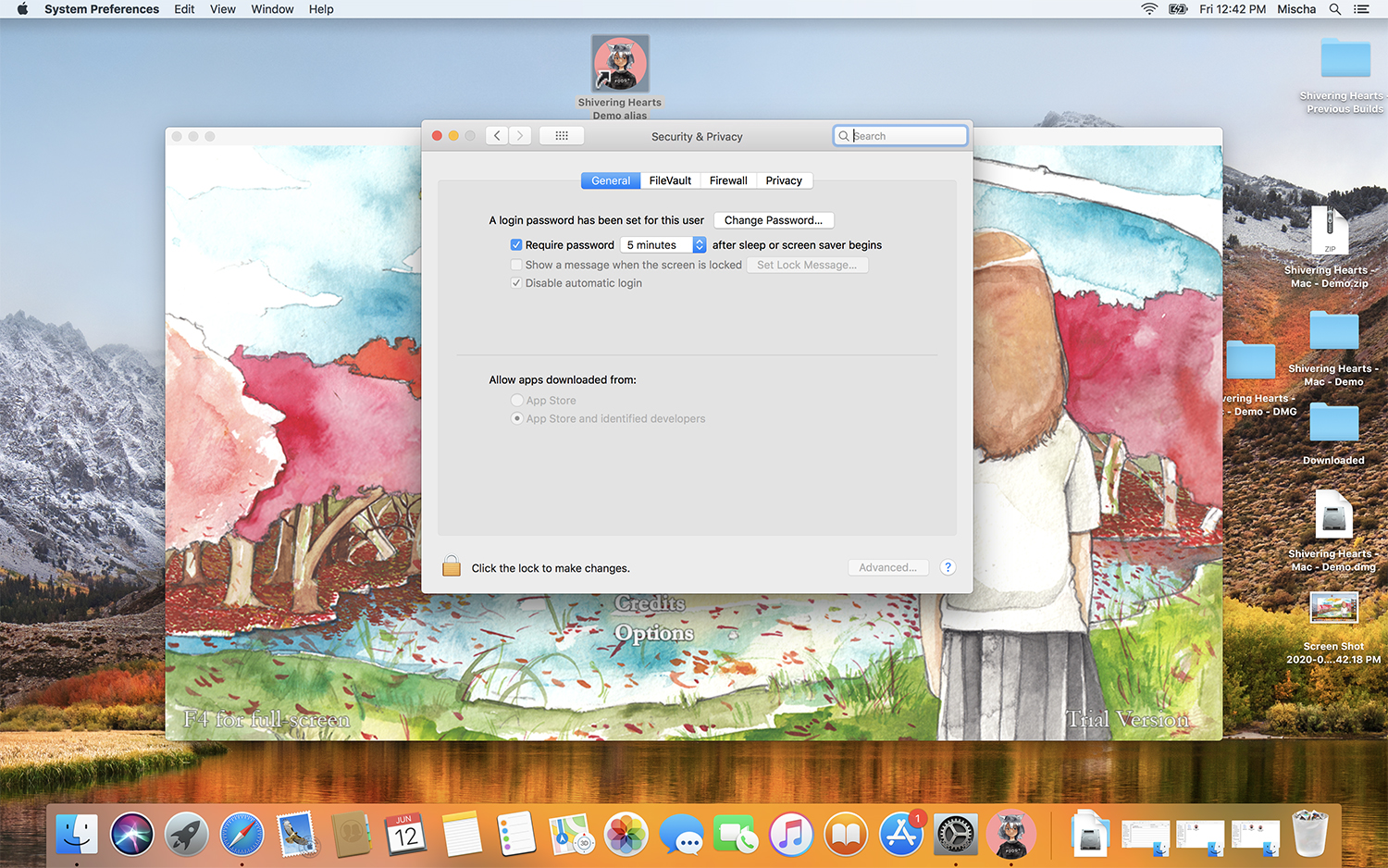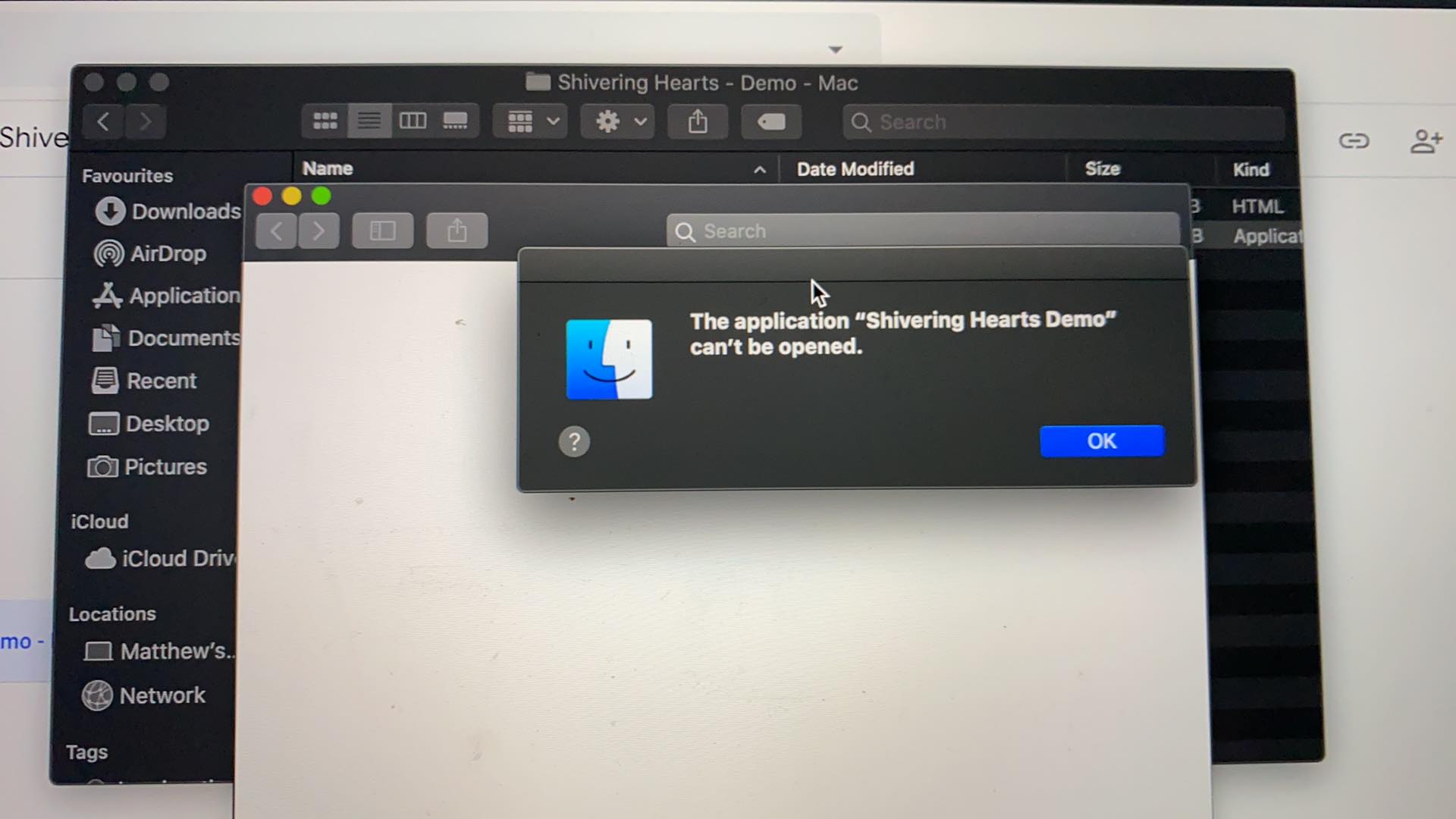 On the rare occasion, a couple of people were able to get the game running flawlessly and were able to save their game. I must admit, the drawings I've done for the game look very nice on Mac products.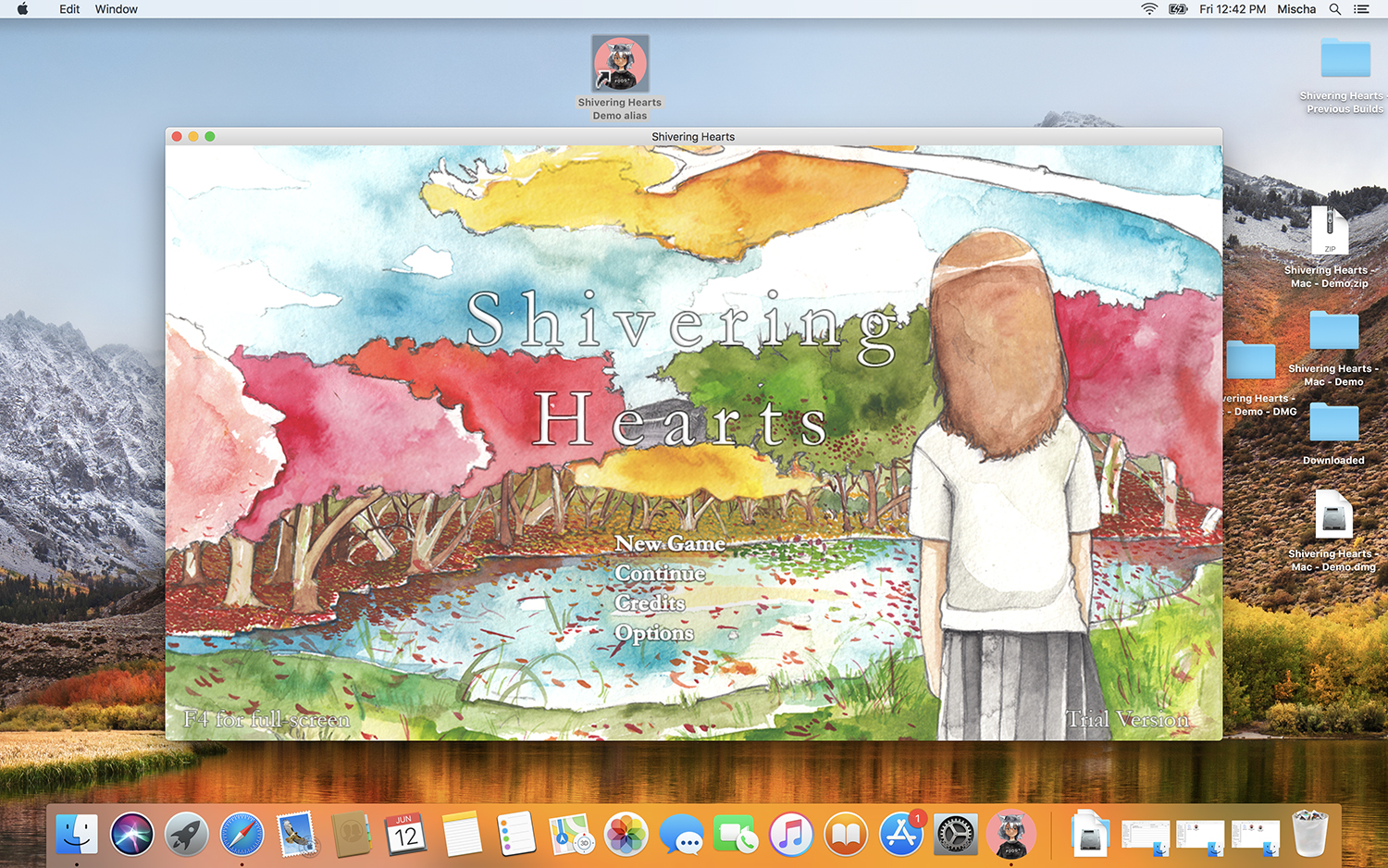 Besides those issues, the game runs perfectly without any other bugs. However I don't feel comfortable distributing the game or the demo if it means Mac users would have to jump through these hoops and may not work in the first place.
I will still work on trying to find a work-around. However I think my best bet is to publish Shivering Hearts through Apple and the app store so that Mac users can have the smoothest experience possible.
Many apologies to Mac users. Your time will definitely come.
Steam release underway + Android/iOS Port
My next step now is to work towards publishing the game onto Steam. There looks to be a lot more steps involved from the legal paperwork that I have read. I have also postponed marketing my game to various online communities so will need to get back to doing that.
After that, I'll be looking to port to Android and iOS.
I also want to update Shivering Hearts with an updated credits page to acknowledge people that I have forgot, along with minor spelling corrections.
I am planning to write a thorough post regarding the narrative structure of Shivering Hearts, and to explain the very intricate web of decisions and plot outcomes. Basically, there's going to be math involved, and I'll have to describe how there are around 100 different ending combinations due to the amount of variables I have to track (I'm pretty sure around 100). Bug-testing this was insanity, I assure you.

Thank you to everyone who has supported the release of the game and have downloaded the demo. Really means so much to me. My desire is to keep pushing forward and to hope that the experience/narrative resonates with people :)
Warm regards,
Mischa