Shivering Hearts
Hi everyone,
I'm currently working hard on the demo. I have written the majority of the script and am doing a drawing for an area exclusive to the demo.
Thought I'd share my progress, so far this has taken about 3 hours of pencil drawing. Will watercolour it later on.
I've always found cliffs fascinating, and sublime. The precipice. The fear. The divide between life and death. Plus I've had the idea for drawing this kind of place for the longest time.
I've combined tiny references, for those astute enough. The staff on the left is Tsukasa's staff, who is the lonely protagonist in the .//hack Sign series. I have put Vergil's Yamato on the bottom right, from Devil May Cry 3. The gate has a similar visual language to the Grave of Artorius that Sif guards in Dark Souls. And of course, having a cliff overlooking something grand is reminiscent of the opening to Final Fantasy 6, and seeing Terra being mind-controlled by the Empire to destroy the city of Narshe.
These aren't empty references. That's how I would describe my usual work process. Combining media I love and paying homage to them in a manner subtle enough to create landscapes of memory. These echoes of other worlds, that don't really intrude the main fiction of Shivering Hearts.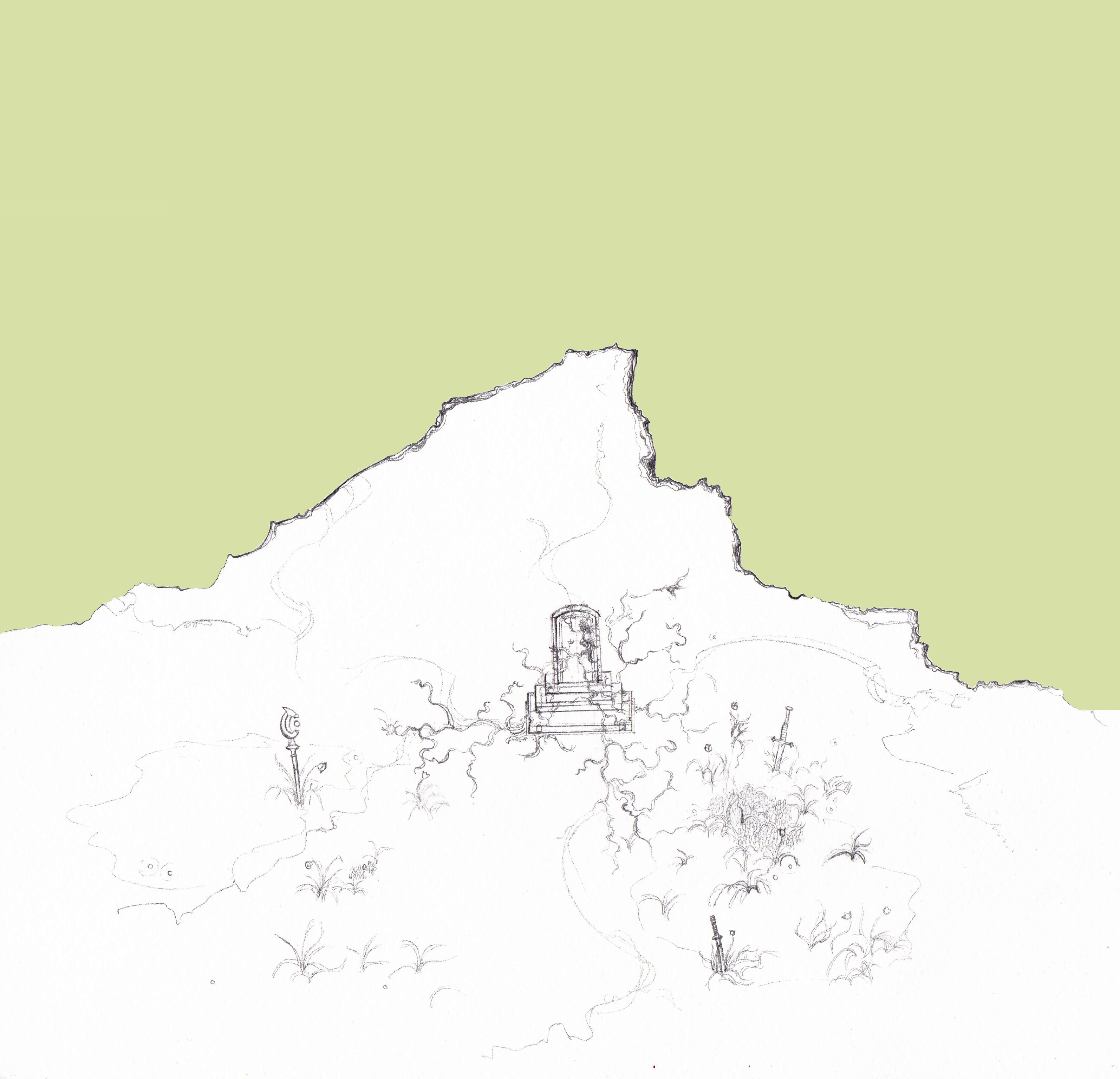 I might give myself a few more days for the demo. I think it's an opportunity to do something quite special.
Thank you again. I might have a problem of thanking people too much, but I genuinely mean every thanks I give.
Kind regards,
Mischa.
Comments
Log in with itch.io to leave a comment.
Awesome job! Its really cool that your spending so much time on the demo. I'm definitely excited for it!
Hiyo! Thanks GroovyMaster :) Yea thought it'd be nice to make something new for it. Aw thanks heaps! Haha